14mm Anti Twisting Braided steel rope is used for pulling single conductor or OPGW on overhead transmission line. It also can be used on super high transmission line for pulling bigger conductors.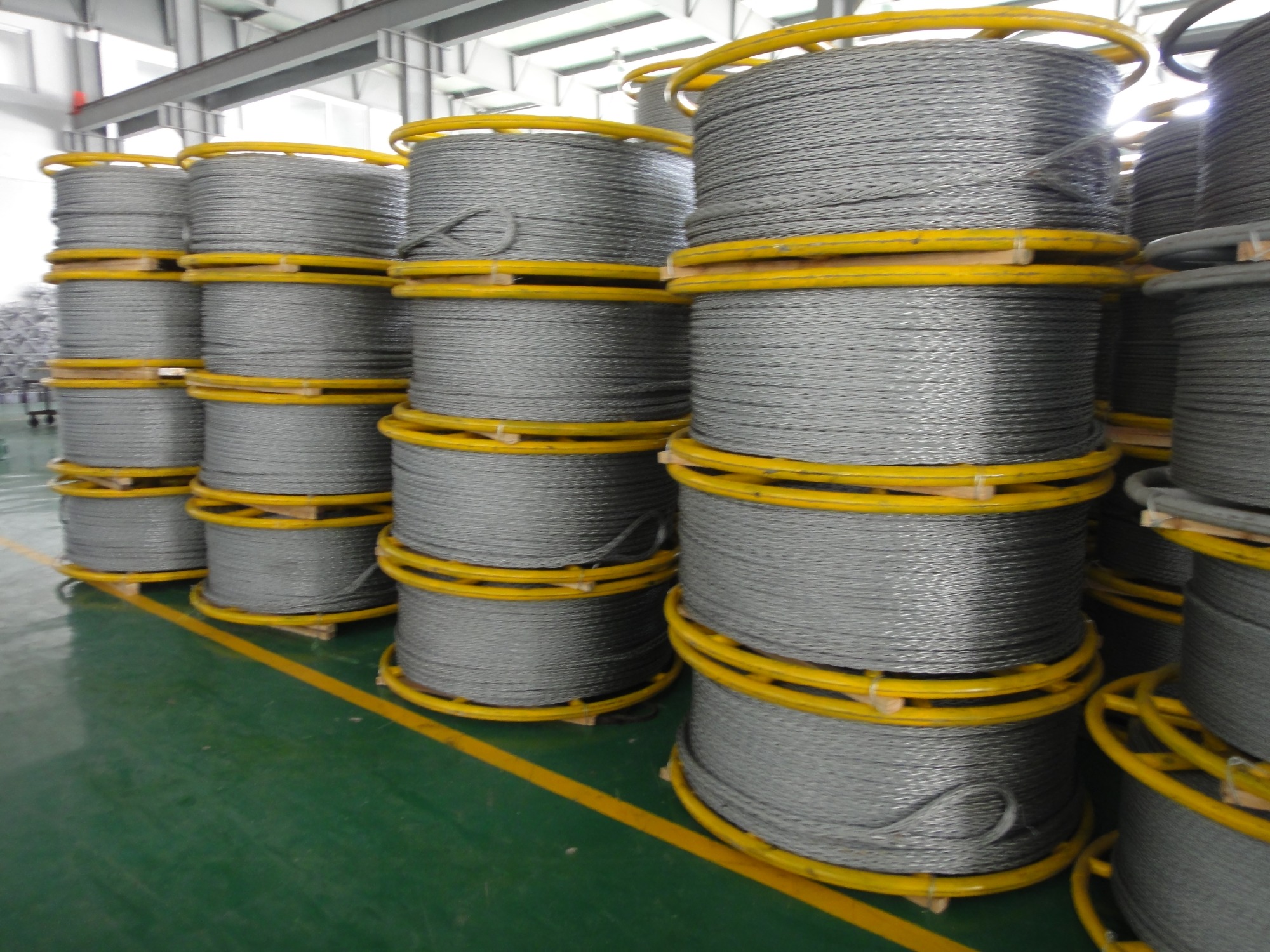 14MM ANTI TWISTING BRAIDED STEEL WIRE ROPE
Anti twisting braided steel wire rope is used as pilot wire rope for pulling conductors or OPGW cable in overhead transmission line stringing operation.
| | | | | | |
| --- | --- | --- | --- | --- | --- |
| Item No. | Nominal diameter | Breaking Load (KN) | Single strand diameter (mm) | Normal T/S (N/mm²) | Lubricated Weight (kg/1000m) |
| 18206A | 14 | 130.00 | Φ3.2 | 1960 | 710 |
14mm rope is braided from 12 strands of 3.2mm 1X19W steel wire, 1000 meter/drum
Packed in 1200mm diameter steel drum.
Anti twisting steel rope is specially braided from 12 strands of high strength, high flexible galvanized steel wire. The braided steel strand has high flexibility, complete stability to rotation under tension force.
It can homogeneously distribute the pressure between the elementary wires. The special rope can increase efficiency during the overhead transmission line stringing work. The rope is packed in steel drum which can be installed directly on the reel winder of puller.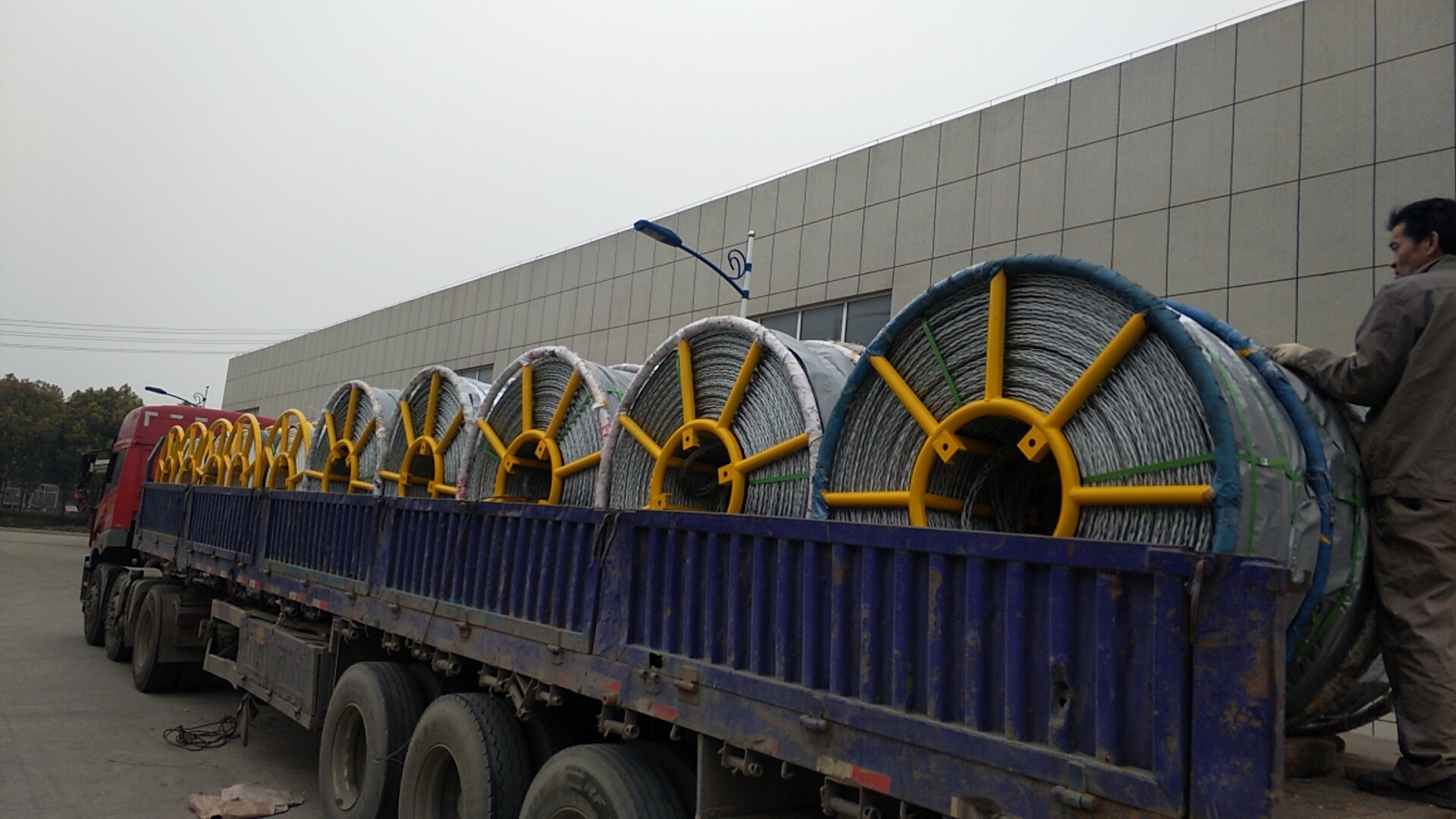 We have exported to our Anti twisting braided steel wire rope to more than 40 countries in the world.