We export two containers of stringing equipments and tools for 400KV overhead transmission line two bundled ACCC conductors stringing. These equipments and tools are specially ordered by our good customer who has cooperated with us for more than 10 years.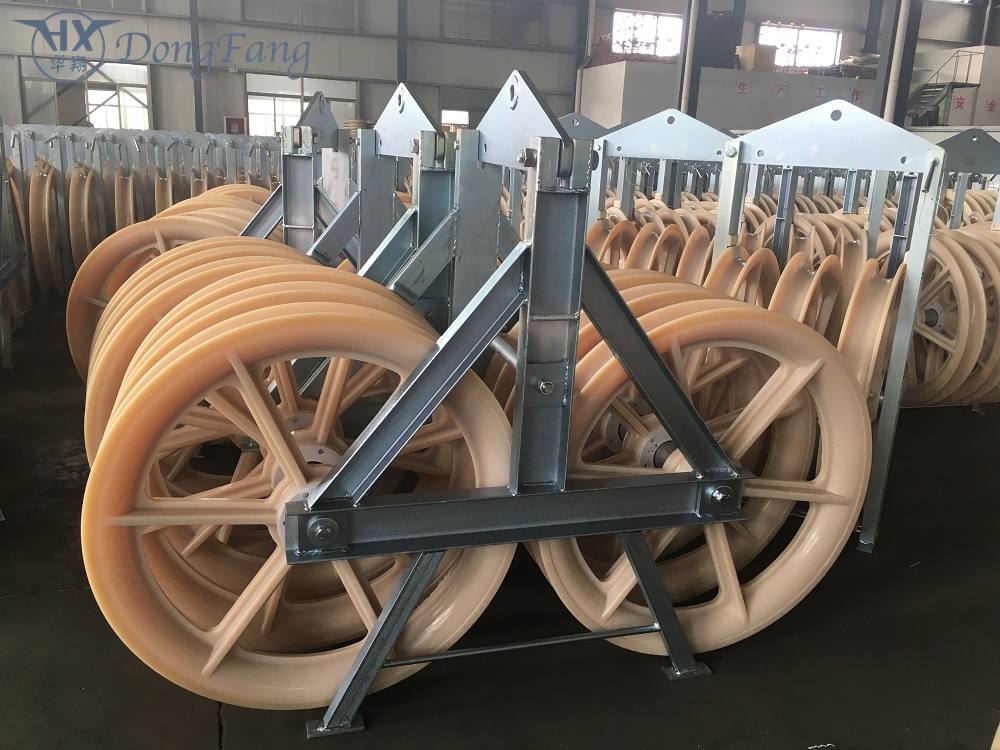 The big size Tandem pulleys are widely used for ACCC conductors stringing in more and more HV transmission line projects.
We supplied 916mm diameter and 1040mm diameter pulleys for these projects this time.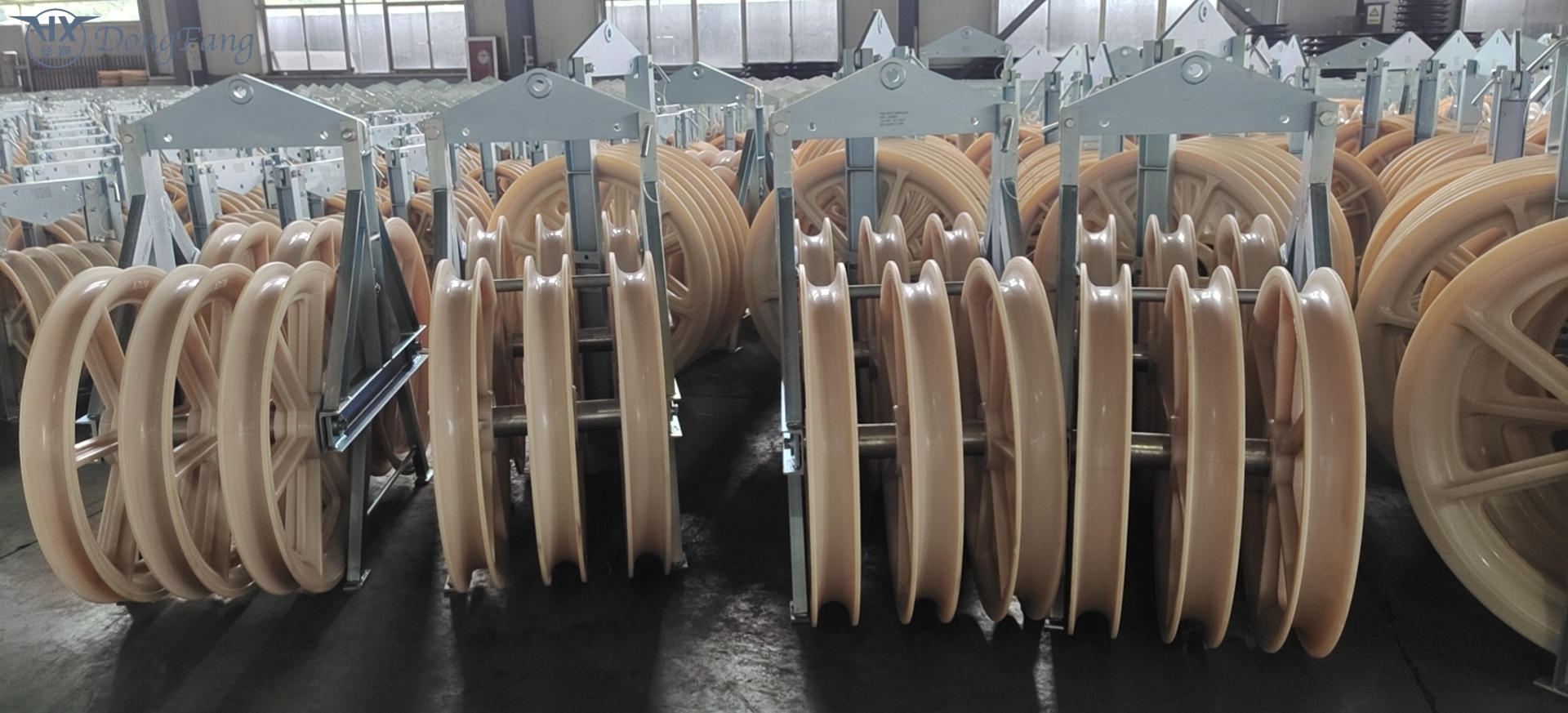 Whole set of transmission line stringing tools are also supplied in this order.