We received a big order from new customer in south east Asian country after fierce competition. Customer ordered 4 sets of 500KV transmission line stringing equipment and 10 containers of tools for their 500KV and 220KV transmission line stringing.
Our 32 years experience and good fame in the production of transmission line stringing equipment and tools played a key in the order.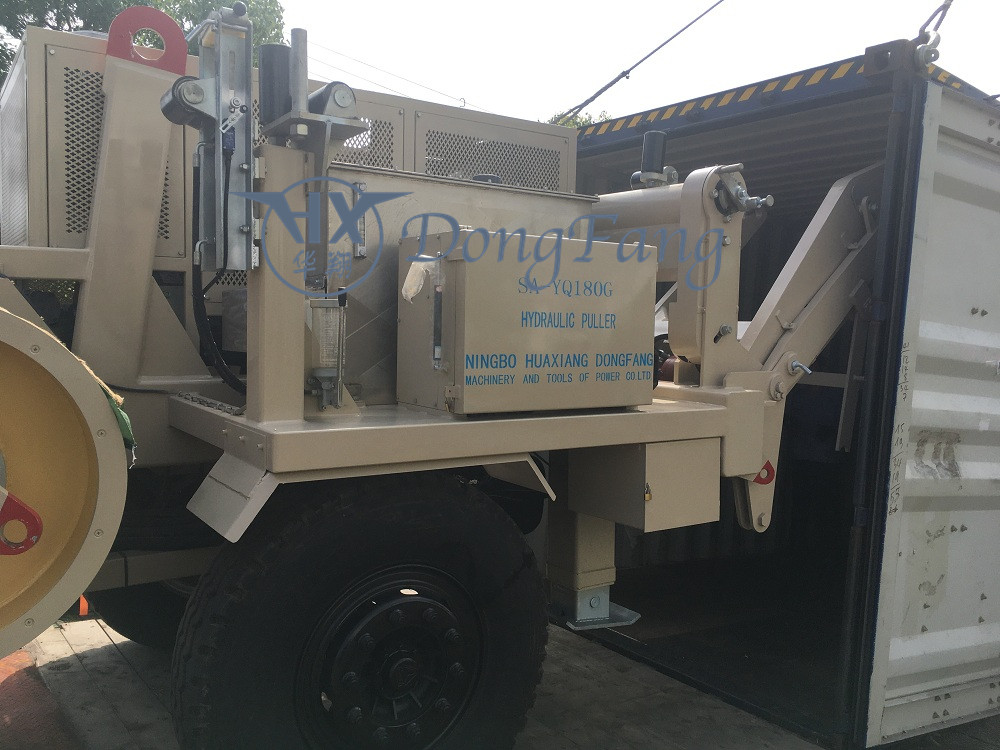 The main stringing equipment include 4 of 18 ton hydraulic puller SA-YQ180G with 8 of 2X40 hydraulic tensioner SA-YZ2X40B
Our stringing equipments and tools are very famous in China and South East Asia countries in last 30 years.
Customer order 300 nos of SHWQN822 and 300 of SHSQN822 this time.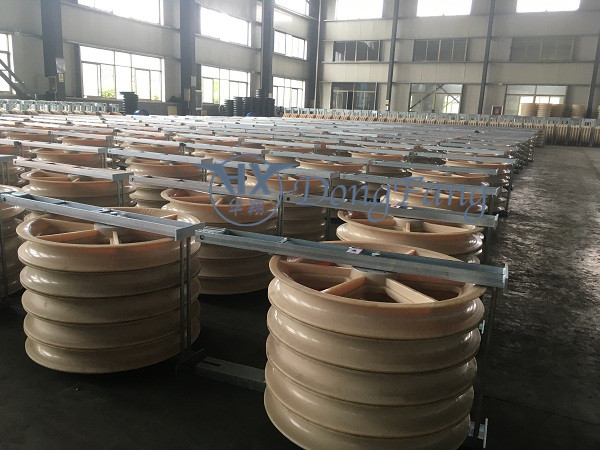 Five sheaves Stringing Blocks SHWQN822 are loaded into container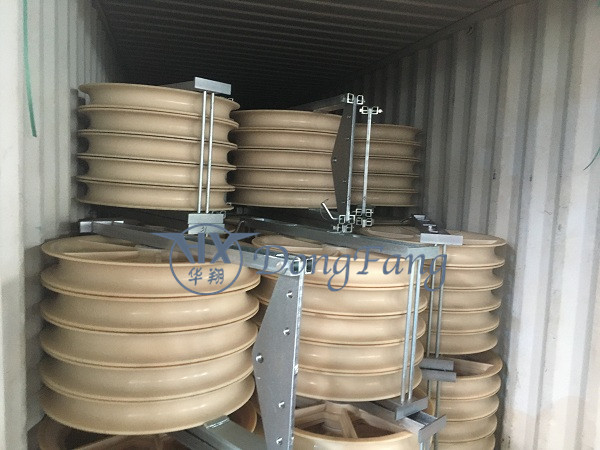 Our Dongfang brand tools are very famous in China market from 1988. Come along clamps have been exported to more than 50 countries.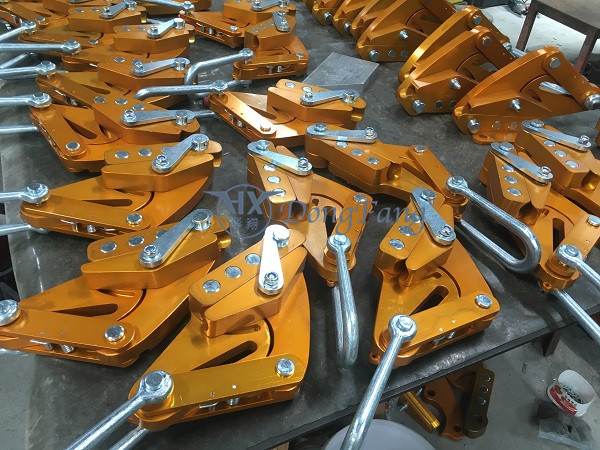 Anti twisting Steel wire rope is also good product in International market.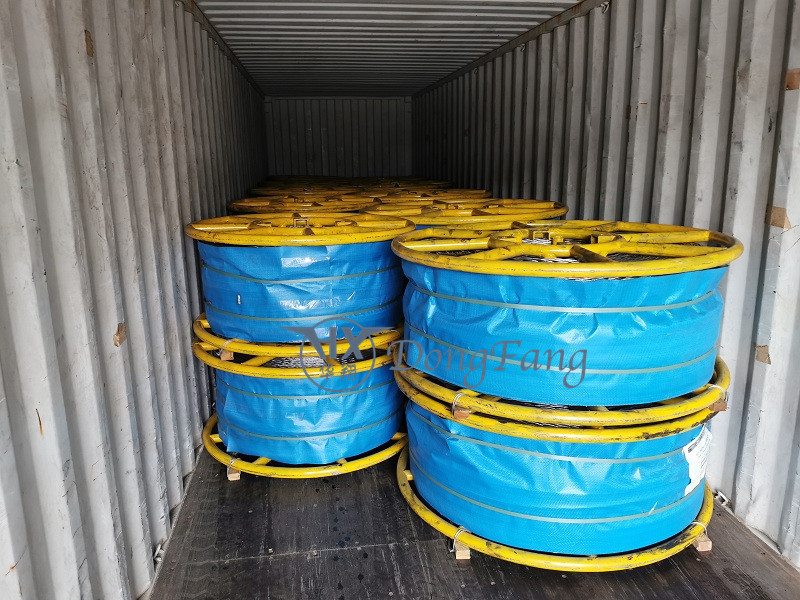 Customer also ordered a lot of cable rollers for their underground cable installation in 500KV power station.
We are also leading manufacture of underground cable installation equipment and tools in China.
All the rollers are properly packed
Rollers are loaded into containers.