110 sets of three sheaves conductor pulleys SHSQN916 are exported to our regular customer in West Asia country. Along with 15 reels of pilot rope for their stringing project. They are used for three bundled conductors stringing on 500KV transmission line.
Customers are very satisfied with the quality of our products. This regular customer has issued many orders to us since first visit about 10 years ago. All set of the tension equipment and tools for 110KV -500KV transmission line are supplied from us.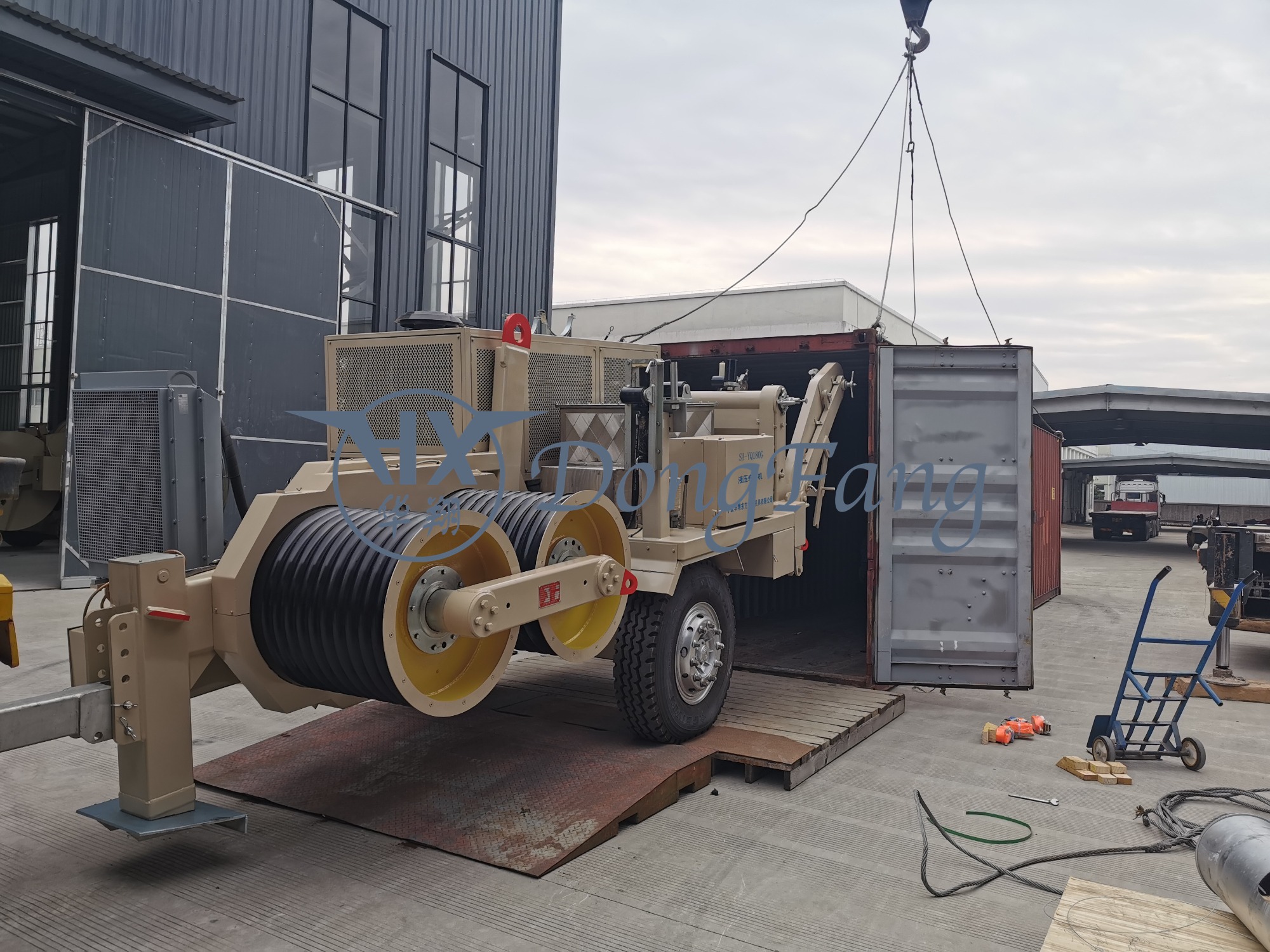 Our stringing blocks have very good quality, and competitive price. We have sold them to more than 50 countries in the world.
We also supplied pilot rope to our customer, with all the accessory tools for stringing.