Conductor Pulleys with aluminum alloy sheaves are used for stringing aluminum conductors or OPGW cables on overhead transmission line.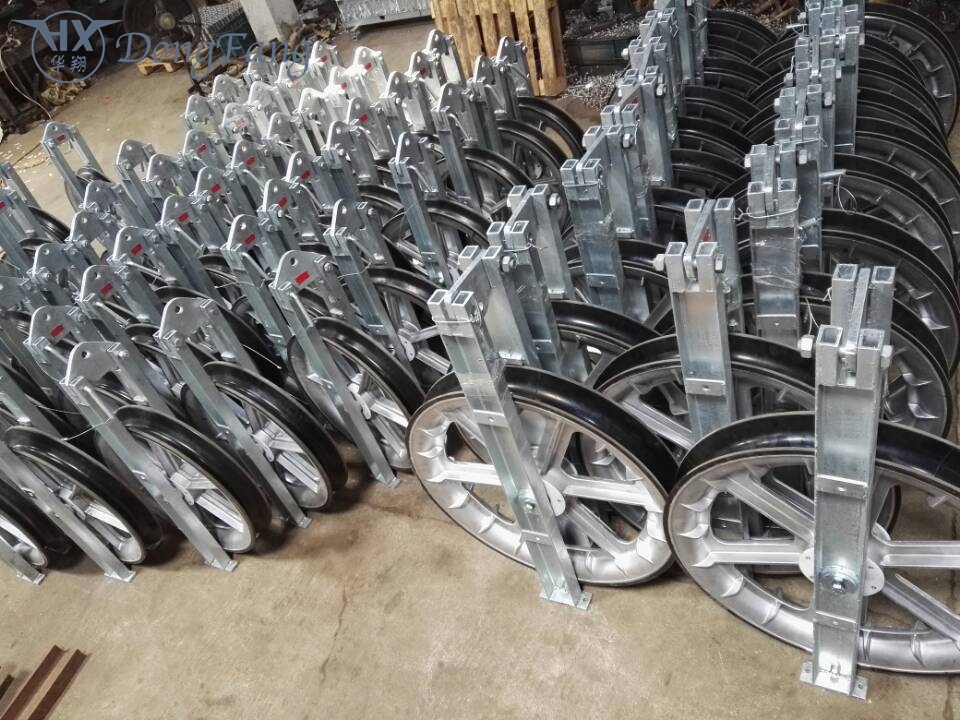 Conductor Pulleys with aluminum alloy sheaves for stringing overhead transmission line
1. Die-cast process of conductor pulleys make Aluminum alloy sheaves with clear shapes and thin walls and deep cavities. Because molten metal adheres to high fluidity at high pressure and speed, there is no pores and cracks in the casting sheaves.
2. Aluminum die-casting can reduce the weight of parts.
3. The temperature and pressure of aluminum alloy molds are much higher than those of normal castings, and the accuracy requirements are extremely strict. The strength of sheaves are higher than normal castings and nylon sheaves.
4.Aluminum die-casting has high scale accuracy, which can reach IT11-13, sometimes IT9, and the surface roughness can reach Ra0.8-3.
5. The lined neoprene can protect the surface of aluminum conductors and OPGW cables.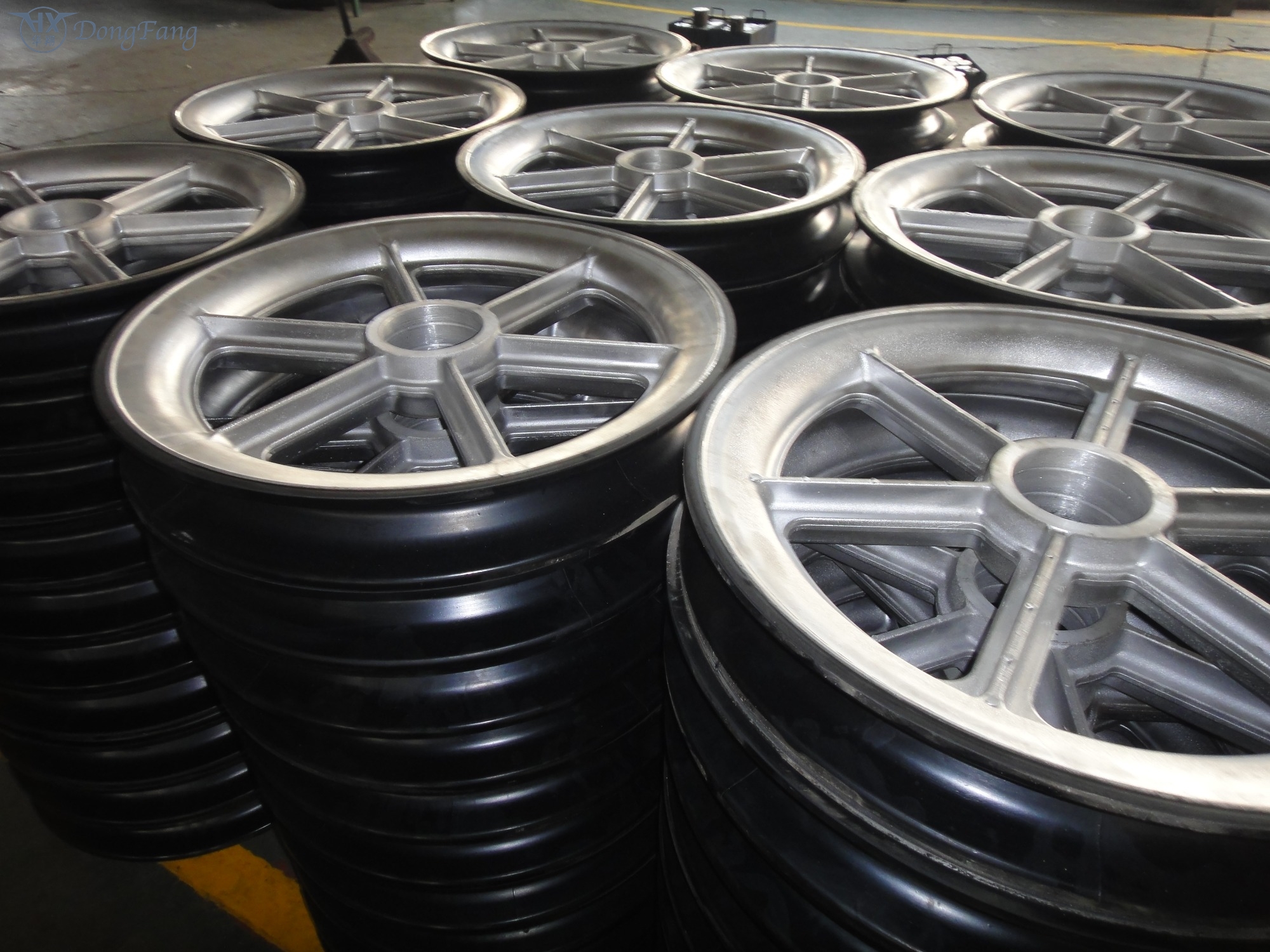 Single aluminum alloy sheaves conductor pulleys
Item No.
Model
ACSR Size Range (mm²)
Working Load (KN)
Weight (kg)
Material of Sheave
10171
SHD-120x30
25-70
5
2
Aluminum Alloy
10172
SHD-160x40
70-95
10
3.2
10173
SHD-200x40
95-120
15
3.8
10174
SHD-200x60
120-150
15
4.2
10175
SHD-250x40
120-150
20
5.2
10176
SHD-250x60
150-180
20
5.5
10177
SHD-270x60
180-240
20
6.8
10178
SHD-320x60
240-300
20
10.5
10178A
SHD-300x75
240-300
20
10.5
Aluminum alloy lined with neoprene
10179
SHD-400x80
300-400
20
12
10101
SHD508
300-400
20
20
10121
SHD660
400-500
20
32
10144
SHD822
500-720
30
48
Application:
It is s
uitable to string stranded aluminum and ACSR conductors or OPGW on tangent structures. Compression sleeves, swivel connectors, and pulling rope connectors can pass through the groove of big rollers.
The sheave is made in aluminum alloy. The size of 300mm, 408mm, 508mm, 660mm, 822mm aluminum alloy sheave can be lined with neoprene.
All the series of conductor pulleys can be installed with grounding rollers.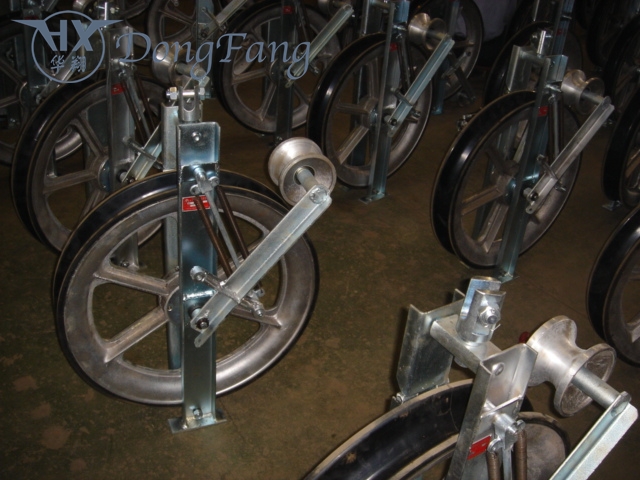 Three aluminum alloy sheaves helicopter conductor pulleys for USA market.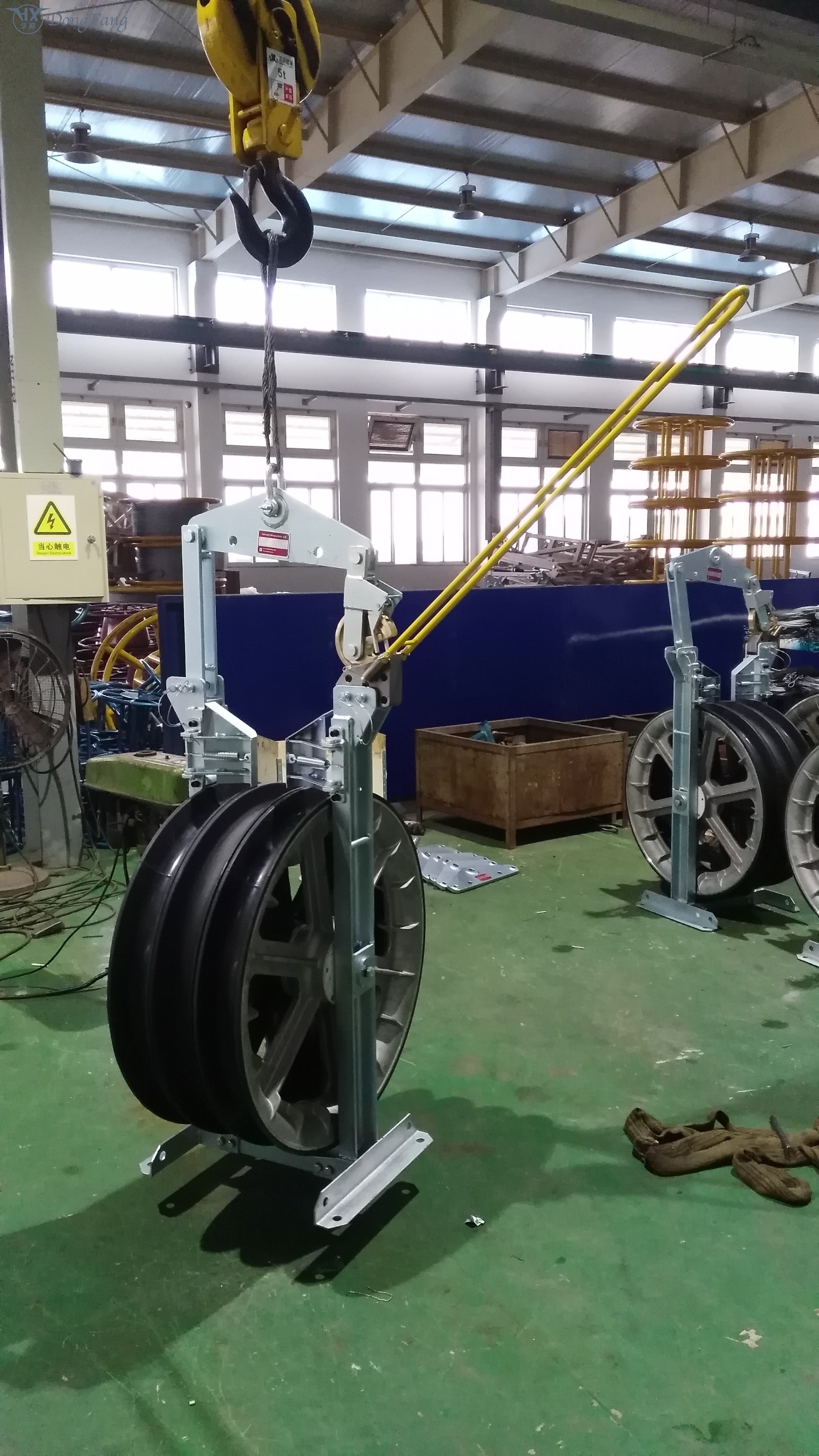 Five aluminum alloy sheaves stringing blocks for 500kv transmission line stringing in Europe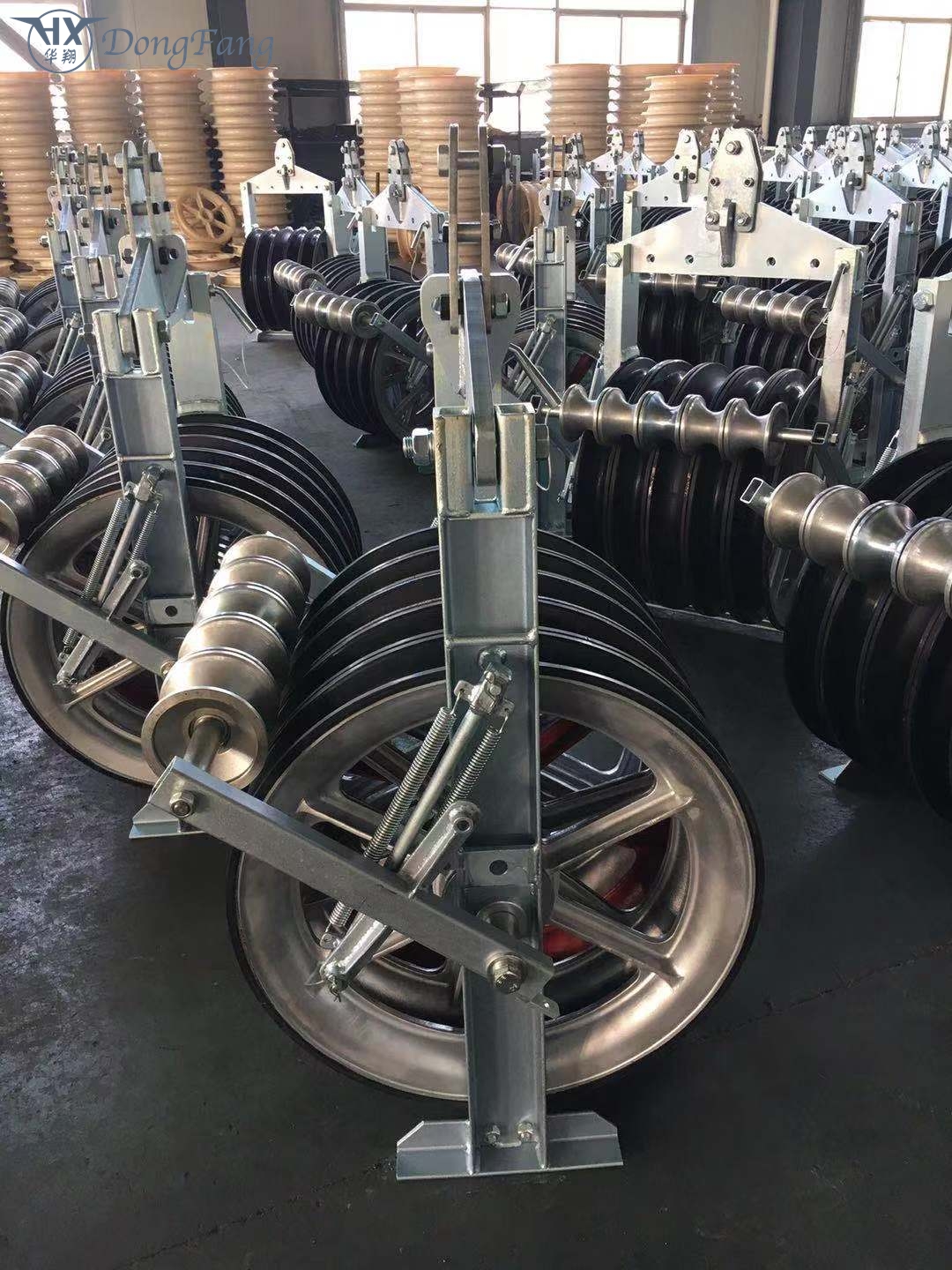 Different packages for shipping to the other countries.