Helicopter stringing blocks are used for overhead conductor or OPGW stringing through helicopter. The helicopter blocks are equipped with fly bar for guide the pilot rope into the pulleys. Different designs are available according to customer's requirement.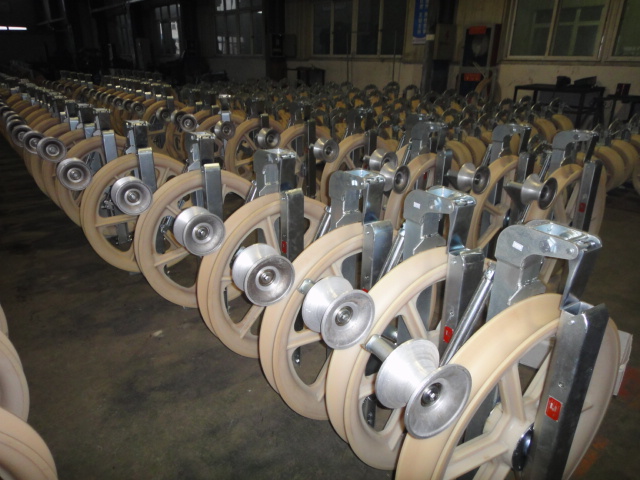 Different design on the fly attachment or fly bars.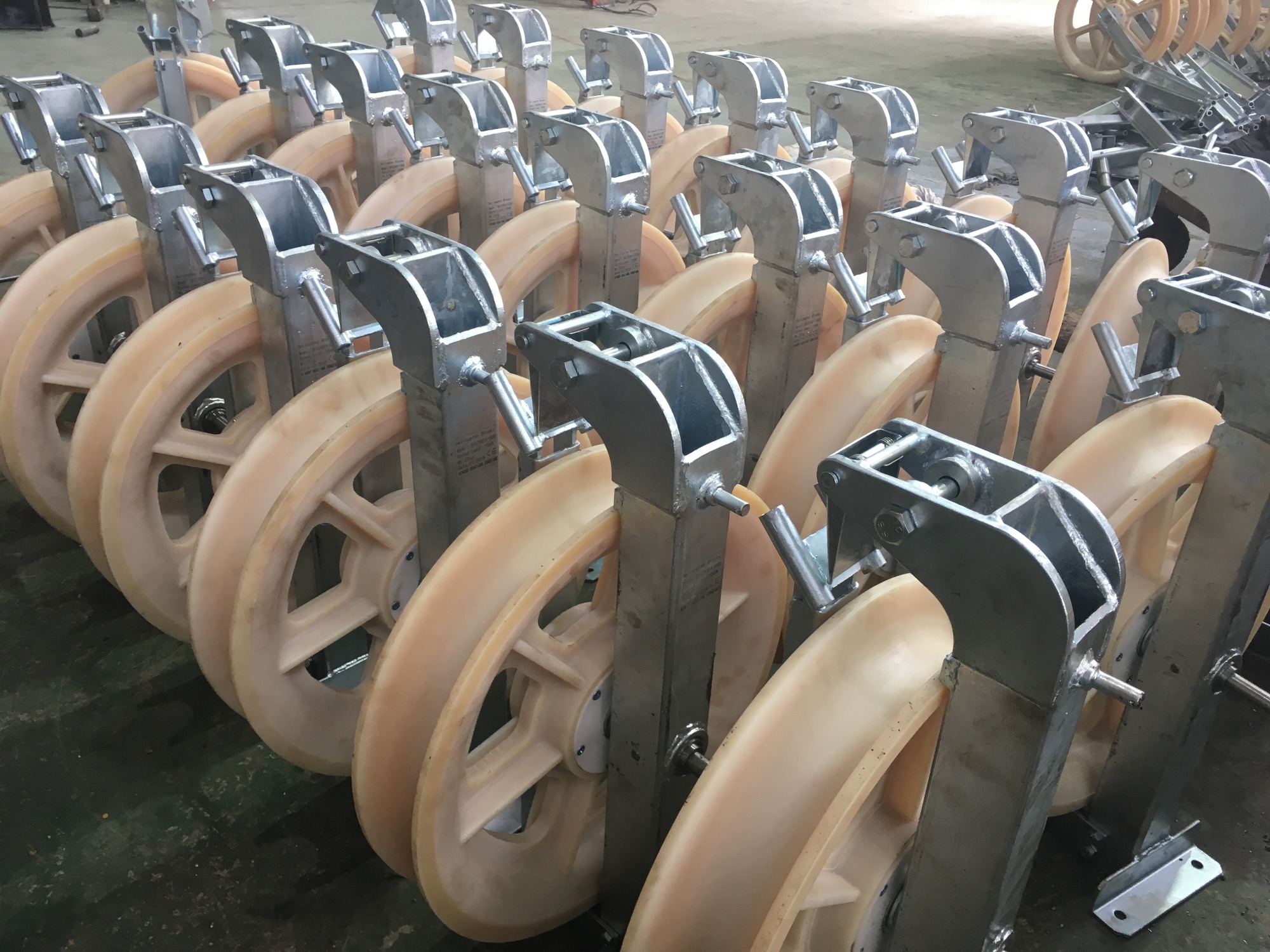 Single sheave
Helicopter
Stringing Block
Item No.
Model
ACSR Size Range (mm²)
Working Load (KN)
Weight (kg)
Material of Sheave
10178H
SH1ZL320
240-300
20
10.5
Aluminum alloy
10179H
SH1ZL400
300-400
20
12
10101H
SH1ZL508
300-400
20
18
Aluminum lined with neoprene
10121H
SH1ZL660
400-500
20
30
10198H
SH1Z320
240-300
20
7.5
10199H
SH1Z400
300-400
20
8
10104H
SH1Z508
300-400
20
16
Nylon, optional can be lined with neoprene
10124H
SH1Z660
400-500
20
24
10131H
SH1Z750
500-600
30
32
10141H
SH1Z822
600-700
30
38
10151H
SH1Z916
700-800
50
51
10165H
SH1Z1040
800-900
50
60
Application:
It is s
uitable to string stranded aluminum and ACSR conductors on tangent structures. Compression sleeves, swivel connectors, and pulling rope connectors can pass through the groove.
The sheave is made in aluminum alloy or high strength nylon. The big size 508mm, 660mm aluminum alloy sheave can be lined with neoprene. The big size 660mm, 822mm, 916mm, 1040mm nylon sheave can be lined with neoprene.
We have exported our helicopter stringing blocks to more than 15 countries in the world.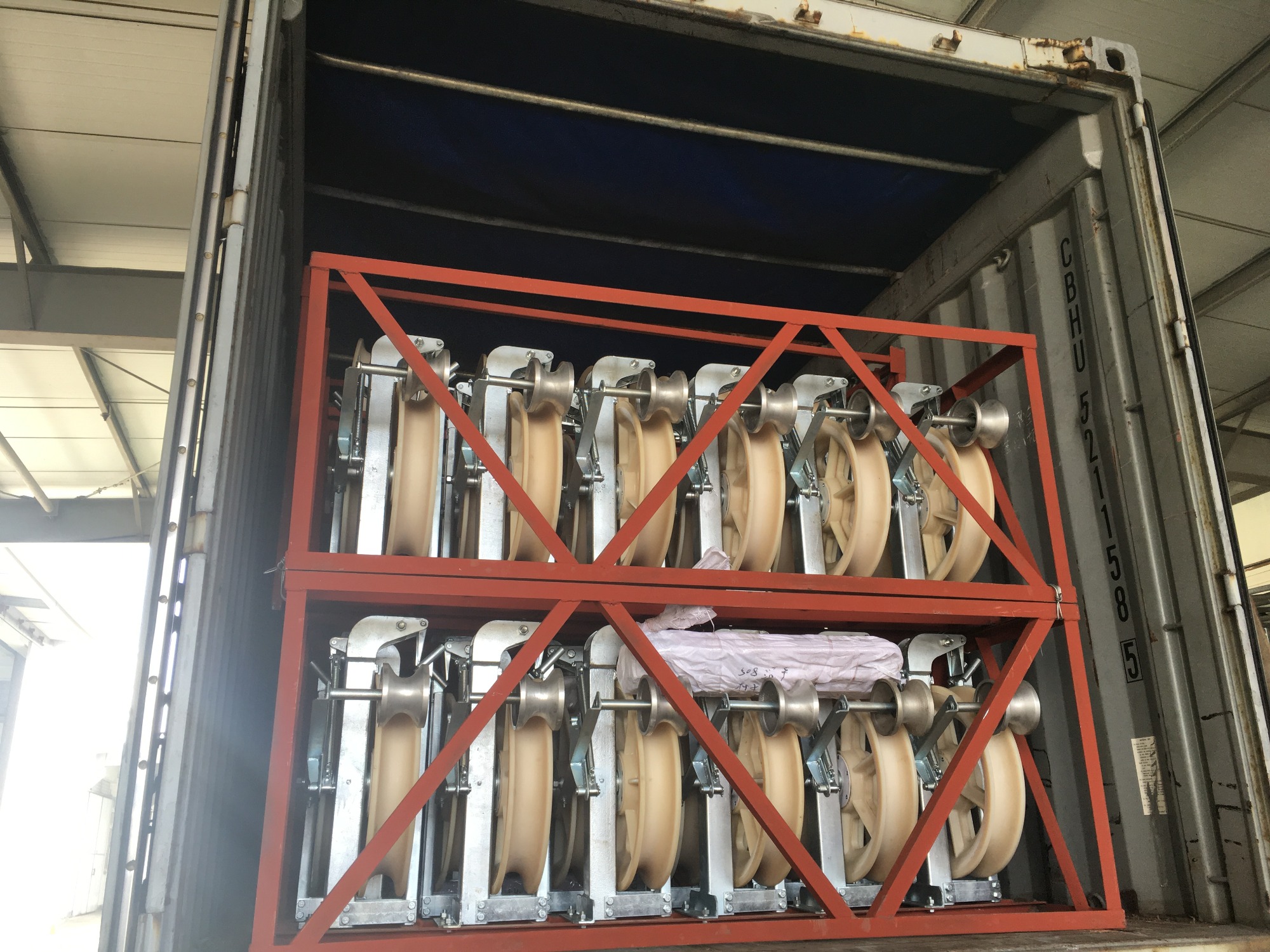 Different Size are available for stringing conductor or OPGW.